A new-comer to our fleet is the Honda Element. Designed with explorers in mind, the Element is in a class of its own. Able to climb to the top of Haleakala or cruise the coastline with ease.
It sports a large cab with comfortable air conditioning, it's a great alternative to a standard rental car and a perfect option for a camping couple that likes to travel light. We know Maui and have equipped this vehicle to have everything you need to have a memorable camping vacation. Save money and time by leaving your gear at home and using this perfect camping option.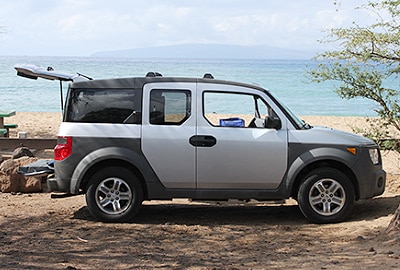 Pots & pans
Twin mattress and sleeping bag
Cooking utensils (spatula,
spoon, knife)
Gas lighter
Can/bottle opener
Plates, bowls, mugs, cups,
silverware for 2
French coffee press
Campground directory
Road map and Maui Revealed
travel guide
Flashlight, screwdriver
First aid kit, fire
extinguisher
Ice chest/Esky
Paper towel, toilet
paper
Small broom and dustpan
Vehicle operation
manual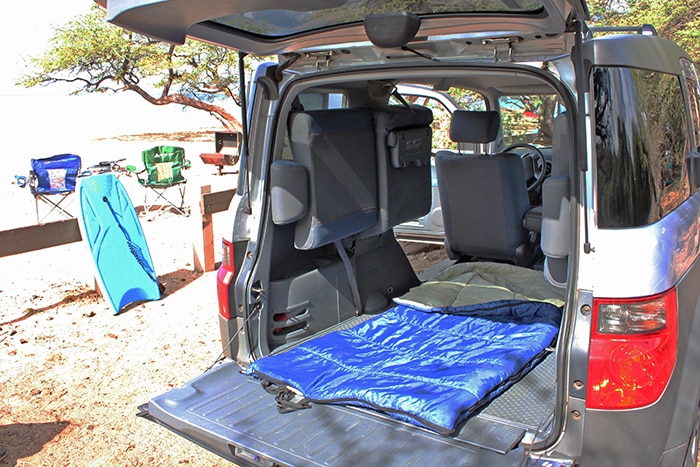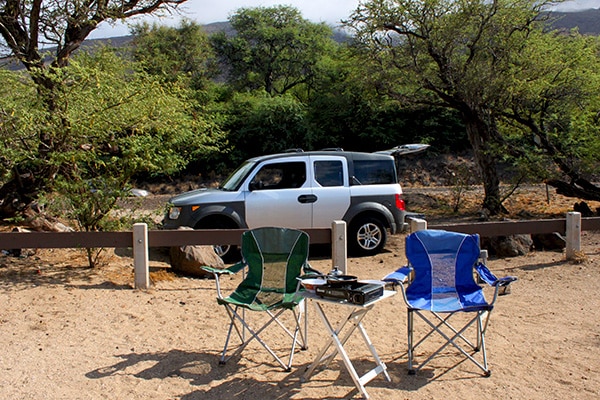 Camping linen kit (2 pillows, 2 towels, blanket, sheets) available at an additional one-time fee of $25.