Come experience the beauty of Maui in an up close and highly experiential way.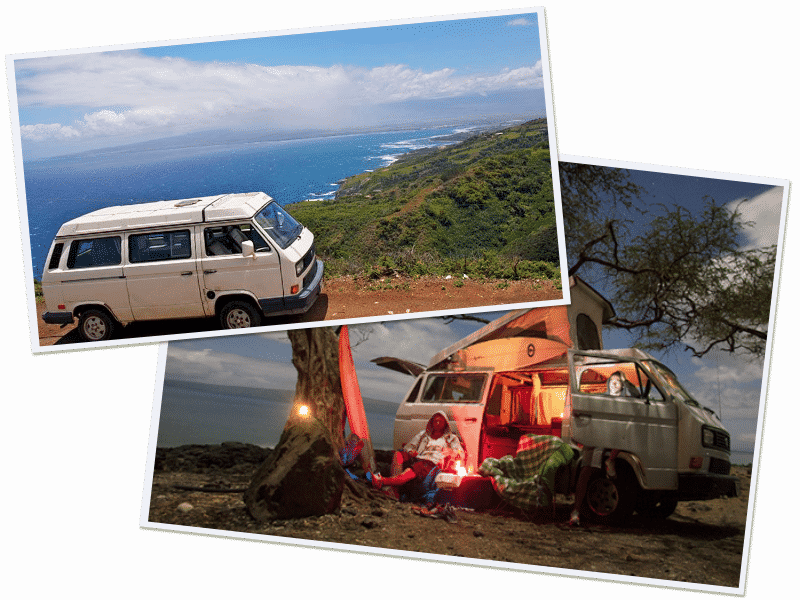 Welcome to MAUI Camper and Van Rentals
We know why you're visiting our site. You're coming to visit Hawaii and you want a unique trip. You're a traveler, not a tourist.
While others might be happy with a planned, predictable resort experience, you prefer to make your own experiences. We totally understand. We're just like you.
Hawaii is a very special place, and Maui is our favorite island. The island is surrounded by clear blue water that is the perfect temperature for snorkeling. The reefs are filed with an amazing variety of tropical fish and sea turtles. Humpback whales flock the Maui waters for half of the year and it's not unusual to see dolphins from shore. Shouldn't you have a vacation as special as Maui?
You are at the right place!
If you want to explore Maui on a more intimate level, then you are at the right place. With camper options starting at $89 per day, you can have your bed and wheels all in the same place and explore a new part of the island each day.
We'll Help You Rent The Perfect Camper For You
Whether you want the modern amenities of our Maui Modern Camper Van or prefer the nostalgia of our classic Westfalia campers, we will help you explore the magic isle of Maui in your own unique way. View our vehicles here:
What Our Guests Are Saying
About Their Camper Rentals
Camping on Maui can be a magical experience, and we love to share it. From waking up to the
sounds of the waves on the beach to exploring the freshwater pools and waterfalls of the island.